Visit India and its beautiful places.
Khajuraho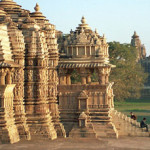 Kamasutra Temples! Beautiful group of Monuments with Hindu and Jain temples in Madhya Pradesh.
Train Delhi – Khajuraho: 12 hours
---
Neemrana Fort-Palace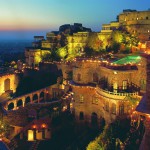 Neemrana Fort Palace at 2 hours from Delhi. A small paradise, a bit costly though!
---
Bundi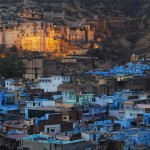 A captivating town with narrow lanes of Brahmin-blue houses, lakes, hills, bazaars and a temple at every turn, Bundi is dominated by a small palace.
Train Delhi – Bundi: 12 hours, or by Kota
---
Kalakho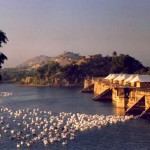 A beautiful stepwell in this small village. You can sleep at Fort madhogarh, one of the cheapest fort of Rajasthan.
Train Delhi – Jaipur or Bandikui: 5 hours
---
Gwalior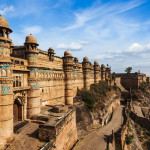 Famous for its medieval hilltop fort, and described by Mughal emperor Babur as 'the pearl amongst fortresses in India'.
Train Delhi – Gwalior: 8 hours
---
Orchha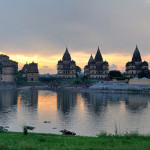 Orchha literally means 'hidden place' and it stays true to its name! Located in Madhya Pradesh, Orchha isn't on most tourist maps). But with beautiful monuments, both big and small, revealing tales of battles between kings and emperors, Orchha deserves a trip of its own.
Train Delhi – Jhansi: 10 hours