Have an Indian phone number is not essential during your stay but this can be very useful in certain situations. It's not hard to get one and this will allow you to call, receive calls and have 3G or even 4G; all for a very reasonable price. All you need is an unlocked phone and go to a telephone operator to buy your SIM card.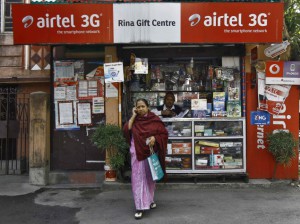 Before you need to gather some documents:
Passport size photo
Copy of passport
Copy of the visa
Number of an Indian resident you know and address. For internal security reasons, this person will be contacted to verify that he knows you well.
You will find small shops around, that sell SIM cards and mobile phones, but we recommend to go to a real store, more serious and faster. Airtel is reputed to have the best network in Delhi.
However, please note that you do not have access to your account right away, but after 12/24 hours.
Outside of Delhi, you'll be roaming. So you pay to receive communications.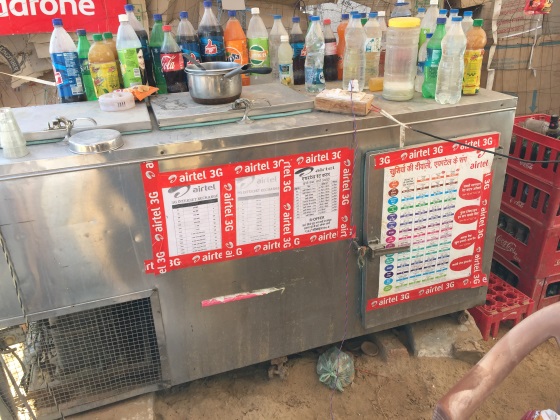 Note that a booth to recharge your phone may look like ANYTHING, as you can see on the photo above. Generally, these are tiny shops on the edge of the street. If you can not find, the receptionist of your hotel should be able to help you. The operator stands are also present in the airports. SIM card is more expensive but the activation takes only 30min.