Mobile applications for smartphones can be quite useful during a trip to India. Whether for a route, find a means of transport, finding good places, some applications are proving remarkably effective. Here is a small selection: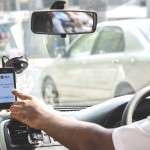 Move in autorickshaw (tuk-tuk) is an experience in itself, but at night, the small three-wheeled vehicles are less pleasant. The drivers are hard to find, they charge more and long journeys can seem endless, especially in winter when it's cold.
In both cases, the principle is the same. The GPS of your phone saves your position, the application indicates where the nearest driver is, it automatically contacts him and the software then calculates the price of your race.
Olacabs has more cars on the road and the service is available in more cities. However, drivers are often not confident with the software. They are therefore likely to call you to find out where to pick you (even if they have your location on the map), which can be complex if they do not speak English.
Uber is for his part a little easier to use, your payment is done automatically with your credit card, but you may have to wait your car longer.
Need an electrician, a plumber or a yoga teacher? Everything is a click away with UrbanClap.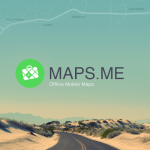 Maps.me is a mapping application to download local maps from around the world for offline viewing, available across India.
All cards of Maps.me, to download previously, are free. Charts on which it is possible to zoom are very detailed and show a number of points of interest such as shops, restaurants, gas stations, and automatic teller machines.
Audio guide applications to visit Delhi with ease! For those of you who love visiting heritage monuments, a good option is the CaptivaTour App, which has immersive audio-visual guides for leading monuments in Delhi and Agra. The app is available in iOS and Android. Once you download it on your phone, it works offline; no data connection needed on site.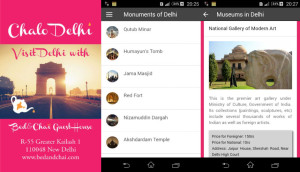 This application will tell you about the best restaurants to dine, the main attractions in Delhi and markets where to bargain. You'll have no trouble deciphering your card in an Indian restaurant by visiting our glossary of traditional dishes! The maps of the metro and the city are also available on the application.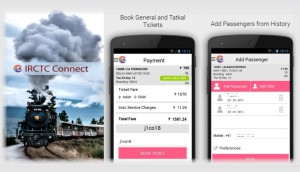 Booking train tickets on IRCTC website can be a tedious experience. The IRCTC Connect application simplifies your life by helping you search, book and cancel your tickets. It saves the details of the passengers, so you do not have to enter the same every time. However to make your reservation, you must have an Indian bank account.
Cleartrip Hotel, Flights, Irctc
This application allows you to book hotel rooms, bus tickets, train and airplane. You will need a IRCTC account to book train ticket. Payments can be made through netbanking, debit or credit card. Also, this is one of the few applications that allows you to pay with your international credit card.
English to Hindi Translator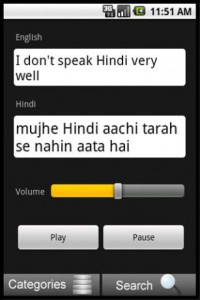 If you do not speak a single word of Hindi, do not worry! Now you can rely on the application English to Hindi Translator! There are more than 500 words and phrases commonly used in Indian daily life that you will be able to learn by listening to the pronunciation.