Come and visit India through those classics and wonderful places.
Rajasthan
Jaipur "the pink city"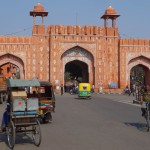 Jaipur is the capital of the Indian state of Rajasthan. It is 260 km from Delhi and is a major tourist destination in India as part of the Golden Triangle. The major sights are Hawal Mahal, Jal Malah, City Palace, Amer Fort and Jantar Mantar
Train Delhi – Jaipur: approximatly 5 hours
---
Pushkar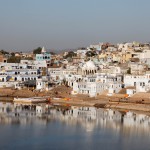 The city is located 135 km from Jaipur and 391 km from New Delhi and is  an important center for Muslim pilgrims. It is surrounded by the Aravalli Range mountains.
The Pushkar Camel Fair is a Must to do!
Train Delhi – Ajmer then bus: 10 hours
---
Udaipur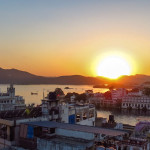 Udaipur is the capital of the former princely state of Mewar, a beautiful city in Rajasthan, famous for its lakes and palaces. It is located 670 km from Delhi.
Train Delhi – Udaipur: 12 hours
---
Jodhpur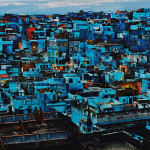 Jodhpur is commonly known as the "Blue City" because most of the houses in the old city are painted that color. You can visit the Mehrangarh Fort, Balsamand Lake, Jaswant Tada, Sardar Bazar and many other historical sites.
Train Delhi-Jodhpur: 12 to 13 hours
---
Uttar Pradesh
Agra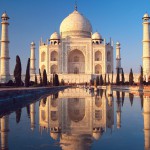 Agra is the city of the Taj Mahal, in the state of Uttar Pradesh, about 200 km from Delhi.
Train Delhi- Agra: 2 hours
By road, make sure you take the Express way!
---
Varanasi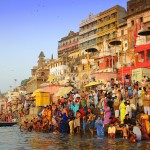 Located on the left bank of the Ganges, the city is considered one of the oldest inhabited cities in the world. Mainly dedicated to Shiva, it is the city that hosts the most pilgrims in India, and is one of the seven sacred cities of Hinduism. The city of Varanasi is famous for its ghats, banks covered with stone steps. The main temple of the town is the Vishvanatha or "Golden Temple". The city is also famous for its handicrafts: embroidered silk saris, illuminated manuscripts, jewelry, bronzes.
Train Delhi – Varanasi: 15 hours. Boor your train well in advance