Plug in India
India is full of richness that you will be delighted to discover.
Nevertheless, technological tools often become a necessity once we go away from home: to call our loved ones, seeking an itinerary on internet etc. But for that, we need electricity. We found interesting to dwell on the electrical outlets in India. Whatever the brand and model of your phone, tablet or computer, it will be useful only if you have access to plugs able to recharging them.
All European plugs are compatible except the English one. If you have a charger similar to the picture below, you need to get an adapter.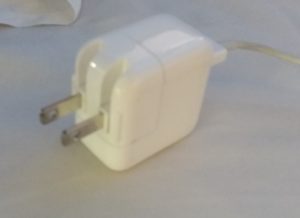 Their use is usually well protected for the safety of children and to avoid sparks. In case of plug with safety protection, you must push a pencil into top hole (Earth) and simultaneously connect your charger.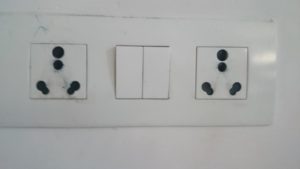 All plugs have a switch. Do not forget to switch-it on to get power!
Power is not stable. Make sure you do not let computer or phone charge for hours or your battery will die quickly!