How to pay your bill from home?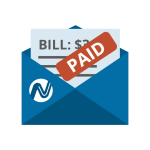 Most of the bills, phone recharge or train tickets can be paid online. But an Indian bank account is requested in 90% of the cases.
Plan to stay more than 6 months, open a bank account.
Not that easy, but it will save you time. We recommend private banks like HDFC or Axis bank. Most important, choose a bank near your office or home, you will have to go back several times…
Less than 6 months ? A solution is to have a Paytm account.
Go on www.paytm.com, open an account with your Indian phone number and email.
Then you can recharge your account in small shop with the logo paytm.
If you do not make verify your address, you will be allowed to recharge only 5000rs/month. It is enough to pay your phone bill but might not be enough if you need to pay your electricity bill.
You will then be able to recharge your phone, pay electricity bill, buy train ticket on irctc website, or even book movie tickets.